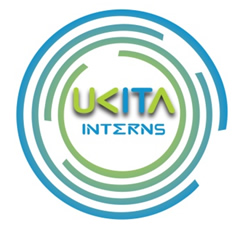 UKITA Interns 2013 Induction Package

The UK IT Association has been working with four recent graduates to create an induction package for our members. The self-contained group of interns spent 10 weeks on the project and produced a range of media including video tours, animations, interviews and step-by-step guides all aimed at helping our members to utilise their membership fully.

The Team; (from left to right)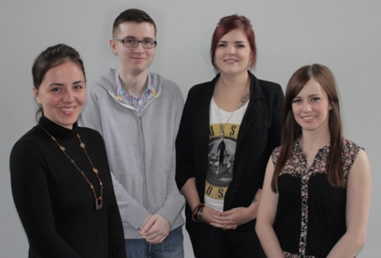 Artistic Director – Mona Khatibshahidi, Master of Fine Art.
Click to view Mona's LinkedIn

Video Producer – Thomas Williams, Video and Film Production BA (Hons).
Click to view Tom's LinkedIn

Director of Marketing – Laura Stacey Shinton, Creative and Professional Writing and English BA (Hons).
Click to view Laura's LinkedIn

Project Manager – Zoe Baker, Business Management (Finance) BA (Hons). Click to view Zoe's LinkedIn

The graduates were given full creative control over the content, style and arrangement of what they produced. This was a chance for them to showcase the skills they acquired during their studies and learn to work as part of a team to achieve an end goal. The project was run at the University of Wolverhampton Science Park and was supported by Stone's Throw Media, an award winning Production Company established by two graduates from the University. Working alongside Matt Weston and Mike Chinn from Stone's Throw Media meant the group had expert advice and guidance on hand.
The group also kept a blog of their progress throughout the project complete with pictures and video test clips. This can be accessed at http://ukitainternproject.wordpress.com/.
Despite some challenges, the team have done a great job and we feel confident that the material produced will benefit our members. Helen Brewster, Chair of the UK IT Association and leader of the internship was very pleased with the outcome and is now considering running a similar project for another group of graduates.
The content produced by UKITA Interns 2013 will be available to all members of the UK IT Association. We offer our thanks to the team of graduate and wish them every success in the future. 

Our links with Universities and other FE establishments are very important to us. For further information about how we support them please take a look at our page for Universities and Further Education Colleges.